Situé au coeur de Guisseny. Derrière la Boulangerie, et avec une cour-jardin, et reposez vous et déguster une bonne bière en terrasse !
vous pouvez rester vous détendre dans notre gîte d'étape. Il y a une cuisine, une salle de bain commune et une magnifique terrasse pour se détendre!
Après votre journée de marche ou de vélo, vous pourrez profiter du jardin clos à l'arrière, où vous pourrez déguster un bon verre de vin en toute décontraction. Nous avons également des installations pour sécher et stocker votre équipement en toute sécurité.
Le gîte d'étape ne comprend pas le petit déjeuner. Mais nous sommes situés juste derrière la boulangerie à Guisseny. Nous avons aussi un atelier de réparation de vélos dans le village, et un restaurant !
Nous nous trouvons directement sur la D10, la route entre Brest et Roscoff. Nous sommes idéalement situés à 30 KM à l'ouest de Roscoff. Cela pourrait être votre première étape de la journée !
Les prix sont par chambre et par nuit. Les lits sont fait. Mais nous n'avons pas des serviettes disponible.
We are found right on the D10, the road between Brest and Roscoff. We are ideally located 30 KM west of Roscoff. This could be your first stop off the day!
After your day walking or cycling you can enjoy the enclosed back garden, where you can enjoy a nice relaxed glass of wine. We also have facilities to dry and store your equipment safely and securely.
The gite d'etape does not include breakfast. But we are situated right behind the boulangerie. We also have a bike repair shop in the village, and a restuarant!
The prices are per room per night. The beds are made, but we do not provide towels.
Cliquez sur le bouton pour une visite complète de la maison!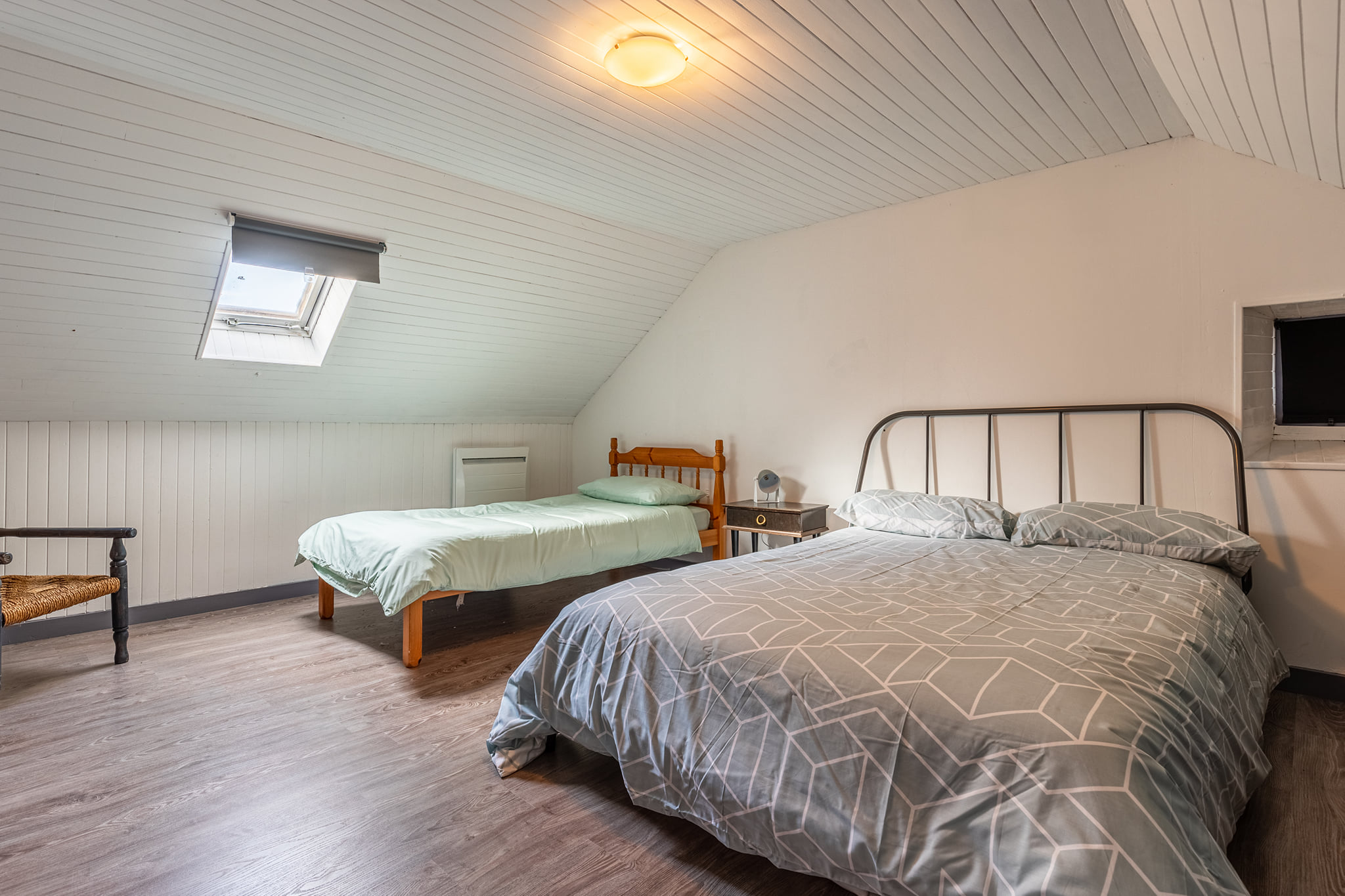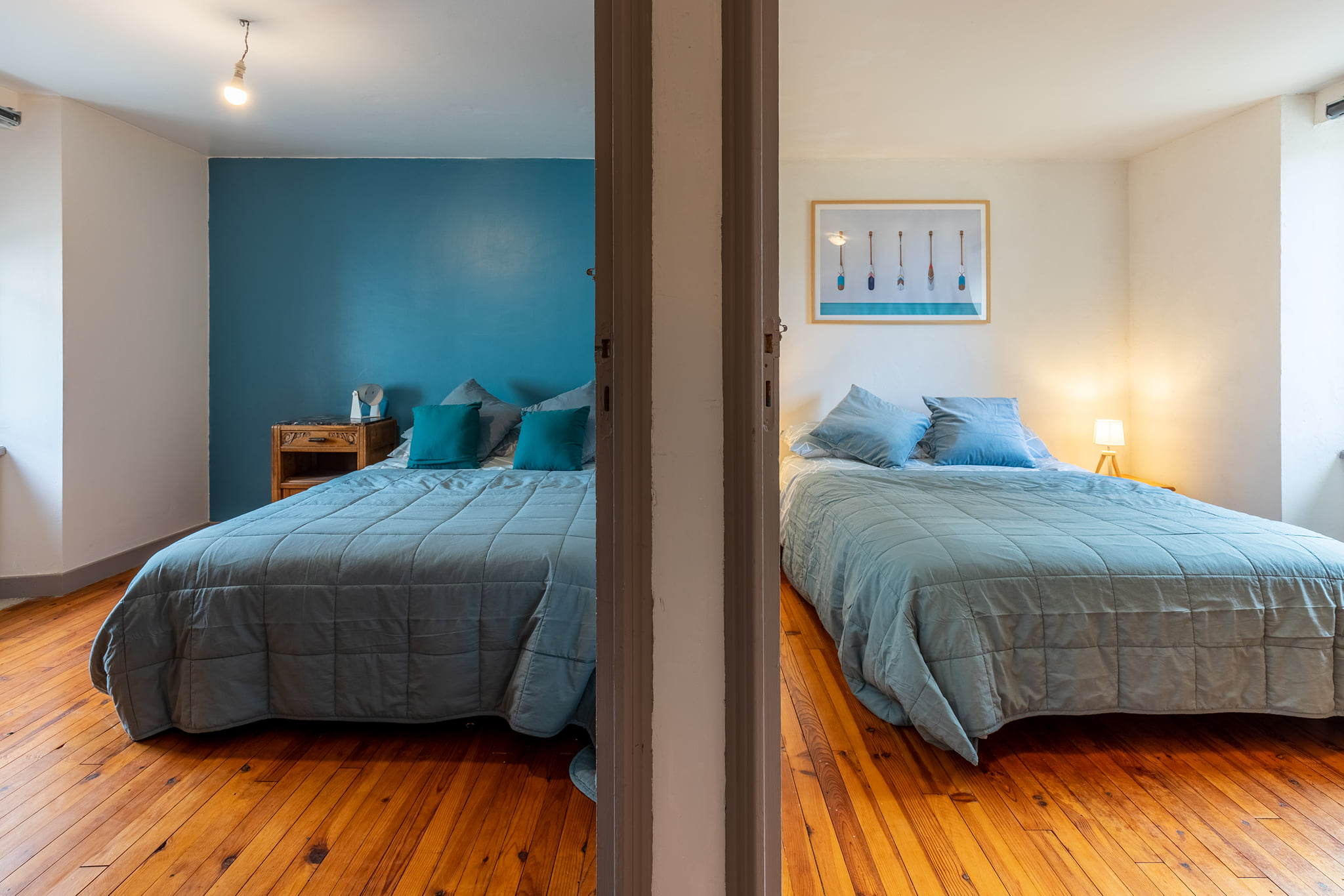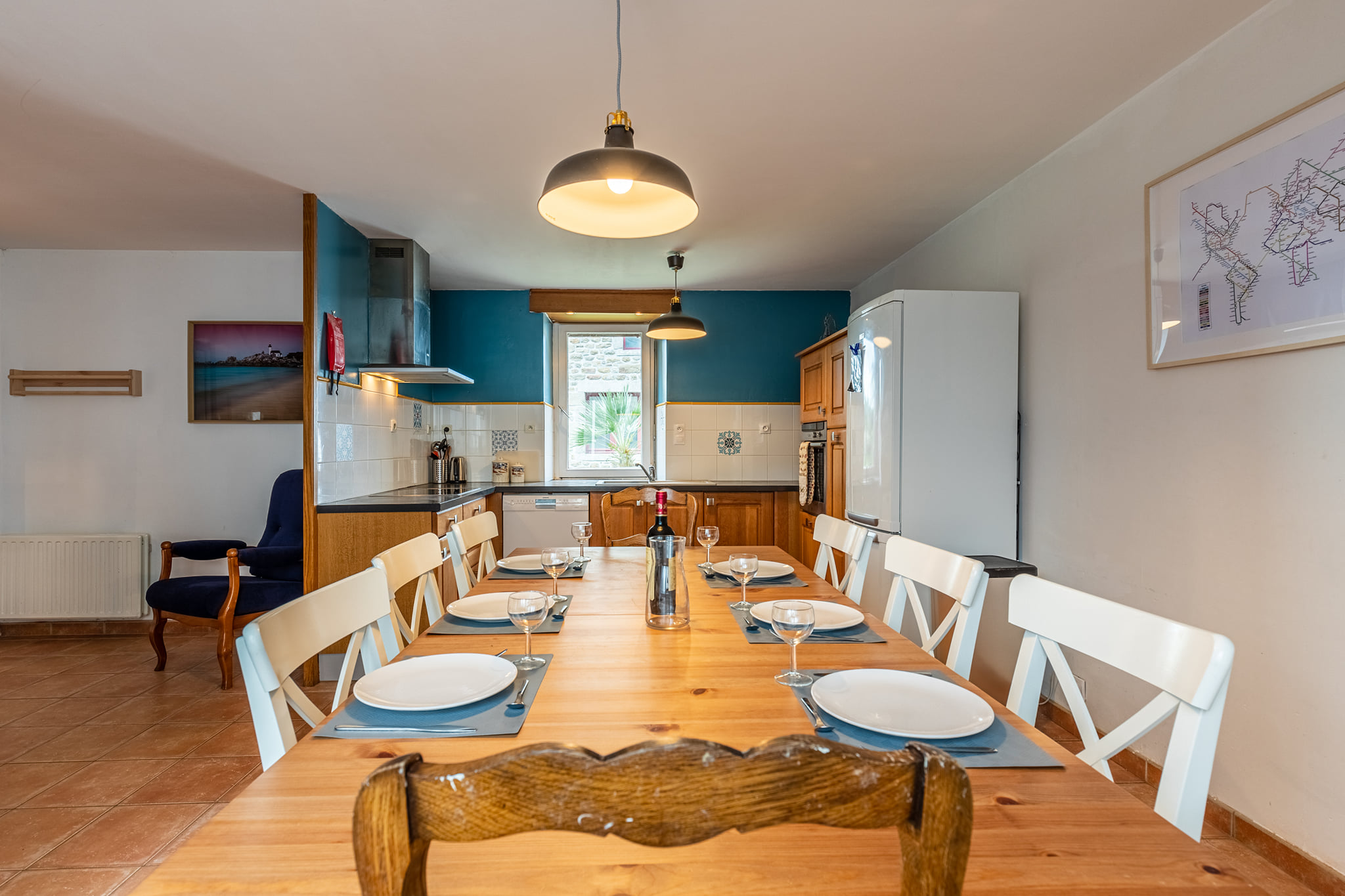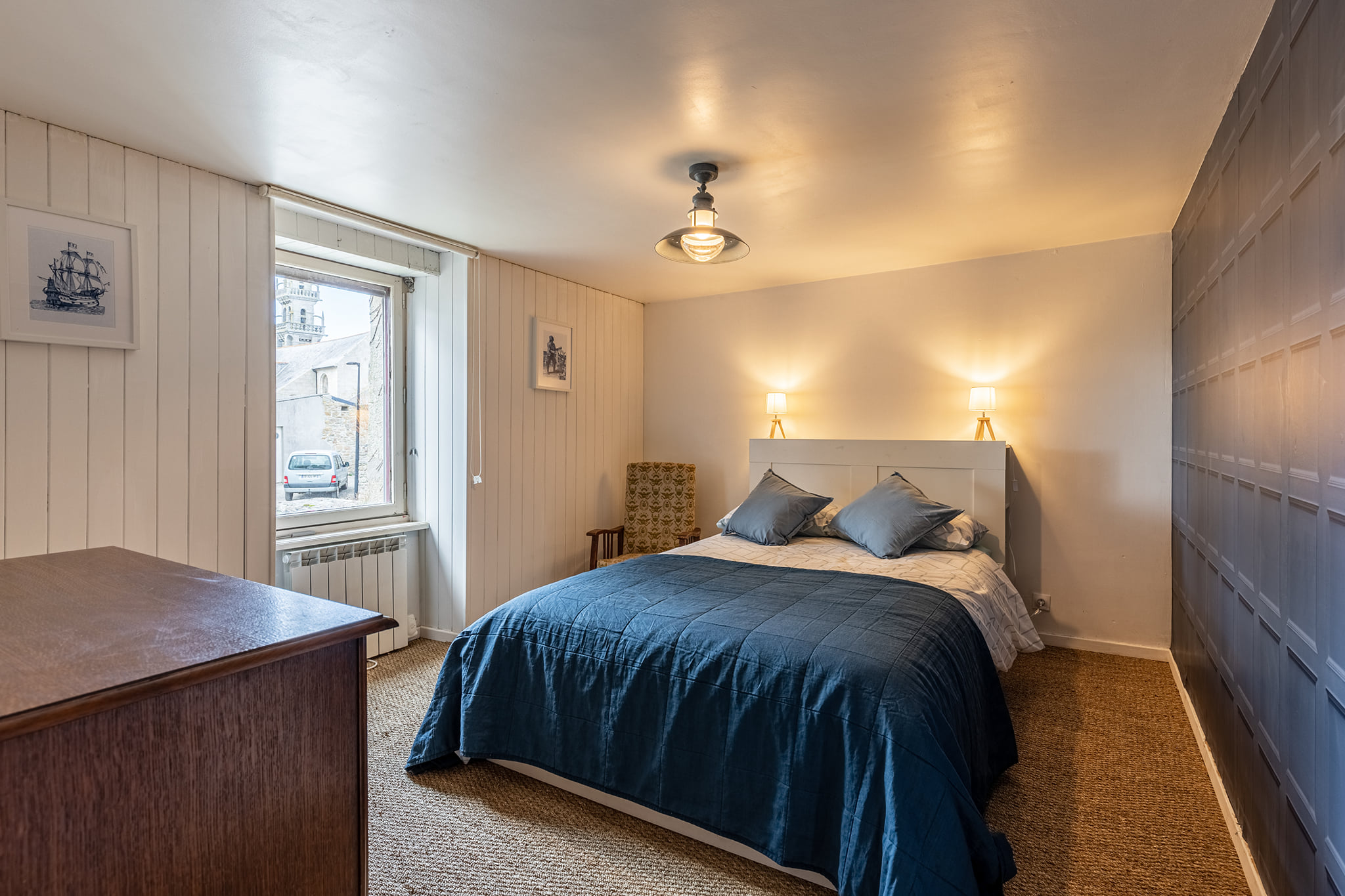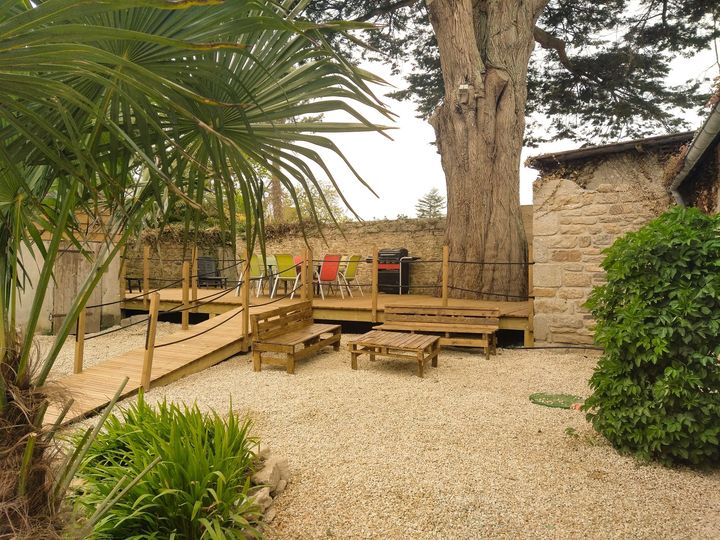 nous n'acceptons que les réservations en ligne.
Maximum 2 personnes par chambre.
Lit / drapes / orielle
Cuisine / equipment
Café / Thé
Petite Dejeuner
Pique nique
Diner
Serviette