Phare de Pontusval
48° 40? 41? N, 4° 20? 47? O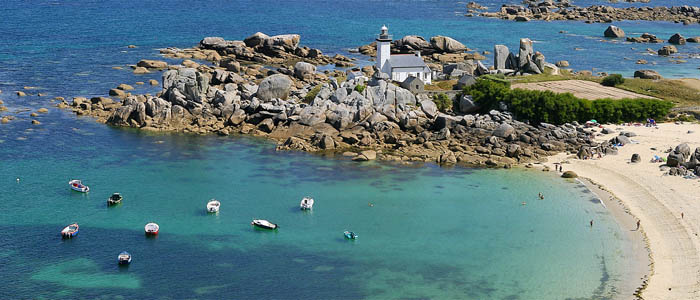 Mis en service le 15 septembre 1869, le phare de Pontusval d'une hauteur de 14,5 mètres est situé à 18,3 mètres au dessus du niveau de la mer. Ses trois éclats blancs et rouges sont visibles toutes les 12 secondes sur 10 milles.
Le phare sert de relais entre les feux de l'île Vierge dans l'ouest et de l'île de Batz sur l'est.
In service since September 1869. The Pontusal lighthouse measures over 14 m, and sits approx 18 above the water line. It shows three white and red lights which can be seen over 10 miles for a period of 12 seconds.
This lighthouse is the intermediery light house between l'île Vierge in the West and the light house on l'île de Batz in the east.
Nous proposons
* Route possible pour l'exploration du phare de Pontusval
L'experience proposée
En partant de la plage du Cremiou, vous passerez entre les rochers pour atteindre le phare. À la recherche de phoques résidents, ces animaux curieux viendront peut-être vous saluer.
Dirigez-vous vers le phare, en restant près de la côte. Découvrez la vue sur le phare tel qu'il est censé être de la mer. Cette partie de la côte est riche en roches, belle et sauvage. Un vraiment joyau caché du Nord-Finistère.
Une fois que vous avez atteint le phare, vous pouvez contourner le cap et vous diriger vers le côté opposé de la plage. Ici, les eaux peu profondes et protégées sont parfaites pour la baignade.
Si le temps le permet, vous pouvez vous diriger plus loin vers le magnifique Hôtel de la Mer et profiter d'un rafraîchissement avant de retourner au point de rencontre.
*Cette route dépend des marées et des vents.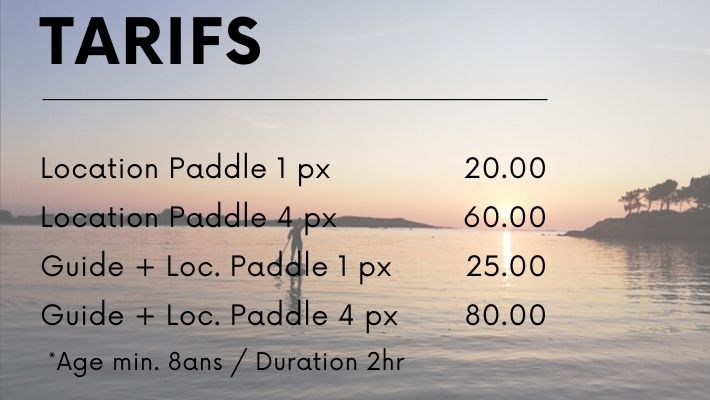 The Experience
Starting a the beach cremiou you will neavigate through the rocks, until you reach the lighthouse. Looking out for resident seals, These curious animals will come say Hello.
Head towards the lighthouse, keeping close to the coast. Experience the view of the lighthouse as it is meant to be from the sea. This part of the coast is rich in rocks, belle et sauvage. Truly the hidden secret to Finistere north.
Once you have reached the lighthouse, you can round the head land and head to the opposite side of the beach. Here the shallow and protected waters are perfect for swimming.
If time allows you can head further to the magnificent Hotel de Mer, and enjoy a refreshment before heading back to the meet up point.