I like adventure. I have always like adventure. Whilst every 18 year old went to Oz, I went to Tanzania.
So now that I am a mum do I stop the adventures? Hell no! I just don't go to Tanzania. I go round the corner. Adventure can be near.
Last weekend I invited the girls (who are my age) from the hockey team (I play field hockey) for a mini adventure. We SUP and camped on island only 200 m offshore, and actually connected to land in low tide.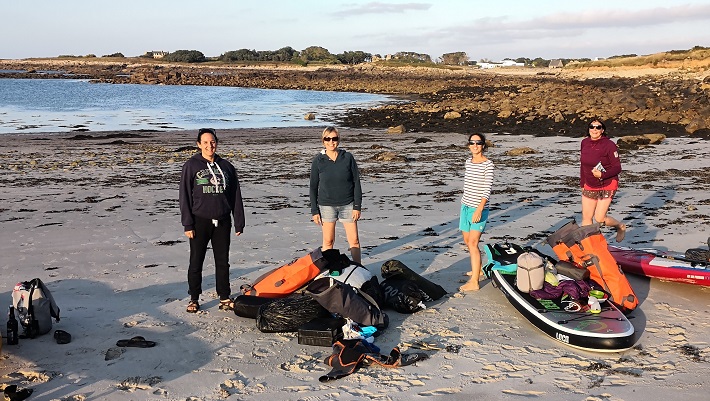 I live in North Finistere, we have islands, rugged coastlines, beaches and wind. This makes it a great place for adventure. The plan was to SUP to an island, wait till sunset and put the tents up. We were going to spend the night on a  islands. Thus keeping within the French Law.
Bivouaquer, c'est s'arrêter sur un terrain pour passer la nuit, entre le coucher et le lever du soleil. Le bivouac est toléré en France, la tolérance allant de 19h à 9h.
So the plan was hatched, we were to meet at Lilia, Plouguerneau at 6pm on Saturday.  Before hand we packed the kit up, making sure everyone had a sleeping bag, mat, tent, wine, snacks and coffee for the morning.
So we met at Plouguerneau, loaded up our kit on the SUPs and headed off. We used a combo of 2 Loco SUPs 10 ft, 1 Bic Tracer 14ft, Fanatic Air and another 10ft.  We took the 14ft Tracer as the work horse, it took the cooker, the food bag, plus my tent and kit.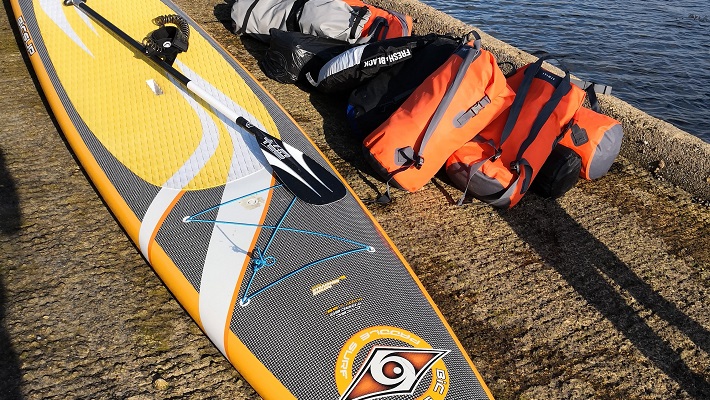 We chose an island only 500m  from the start point. It was a fairly easy paddle, but very quickly we were on the island and alone. The tidal coefficient was 50, meaning that there was a very low difference between high and low tide. The theory in this was that we could camp in the inter tidal zone. Surely the tide won't come up all the way…SURELY?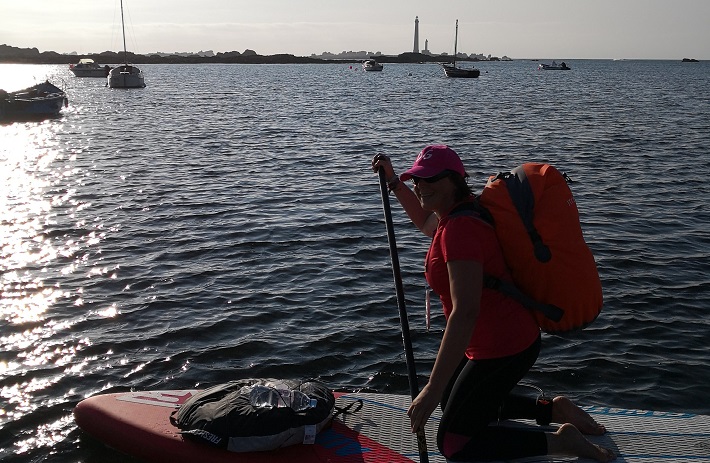 Once we arrived on the island, we took our stuff off the boards, and headed to the highest point on the island for a sun downer.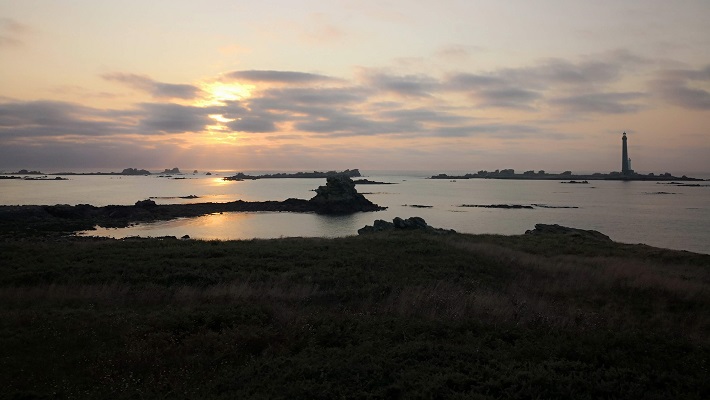 with friends and wine we watched the sun go down. Before it got a bit nippy. Then we headed to the beach, to put the tents up.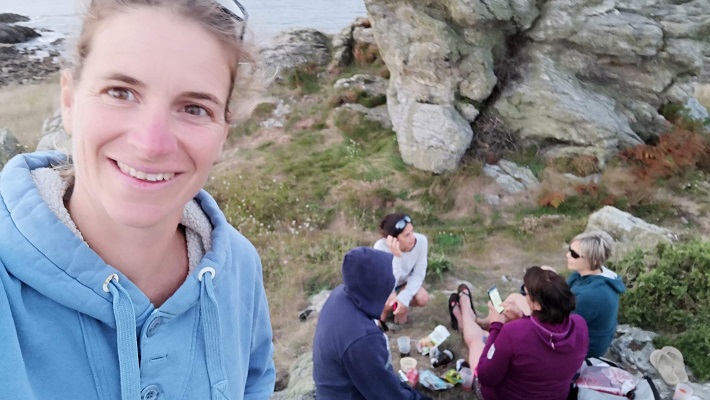 Then we sat, talked and relaxed. Only 500m from the land but it seemed like 100 km. Then the calculations for the tide became a bit worrying, had we allowed enough room for hide tide?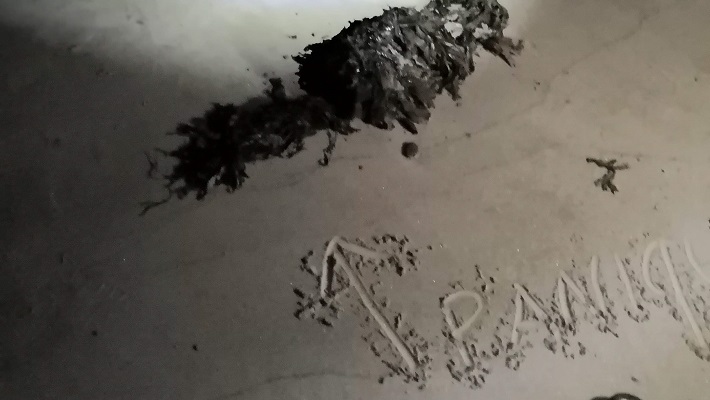 But it's ok we had a line of panic. A line in which the tide would reach, then and only then would we panic and move the tents. Finally at midnight, at high tide the water stopped increasing and we were safe.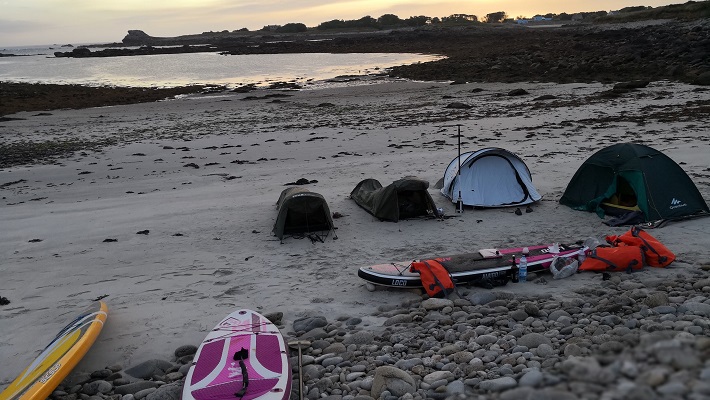 Next morning we woke to a fine sunrise. I slept reasonably ok, I managed to keep out most of the sand flies in my tent! As the morning wore on the clouds came, and the sea started getting a bit bumpy. After a few coffees and some porridge we packed up and headed back to land, only 20 mins paddle!
Before we knew it we were back on land, and enjoying a hot coffee… Planning the next time we go camping in the wild! that was 16 hours of fun!