Paddling with Children
I am a paddle geek, I paddle anything that is open, a SUP, a canoe, ocean outrigger, a surfski, anything where I am not stuck, or when I "feel" stuck. But, I am a mother of 2 young kids, and my husband works offshore so he is gone for 6 months of the year.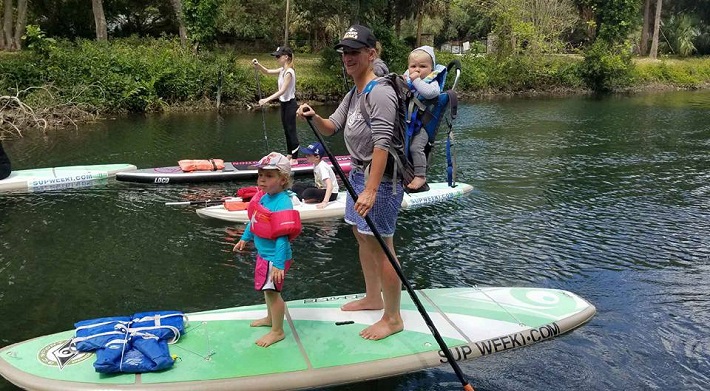 So if I want to paddle during these times I have to take my children with me. I live on the beach, 20 m in fact. It would be insane for me not to take the children on the water there. It is more difficult for me to take them to the nearest soft play (1 hour by car), and also more traumatic.
Here are 10 tips that help me paddle with my kids.
1. Be selective. I live on the Atlantic coast so I have to be very selective with the choice of equipment and the days that I take my kids. I normally stop all operations about November till about March. No one wants a cold and traumatised kid. It might stop them loving the sea forever.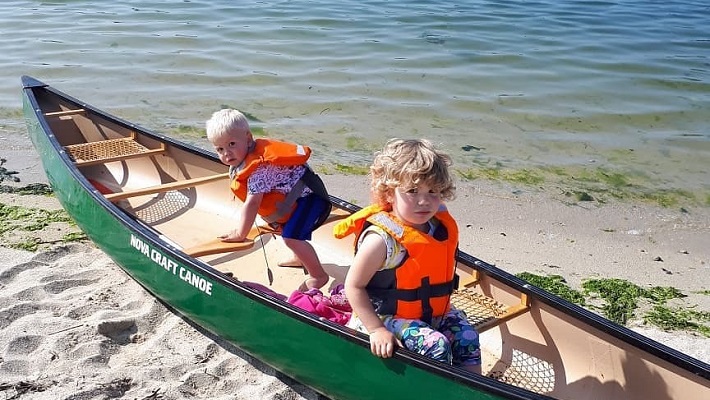 2. Keep expectations and goals low. If you get 20 minutes in the water, that is better than 20 minutes in the house.
3. Buoyancy aid, PFD or what ever you call them. I put them on my kids, and I wear one if I think you need too (I don't when I can stand in the water)…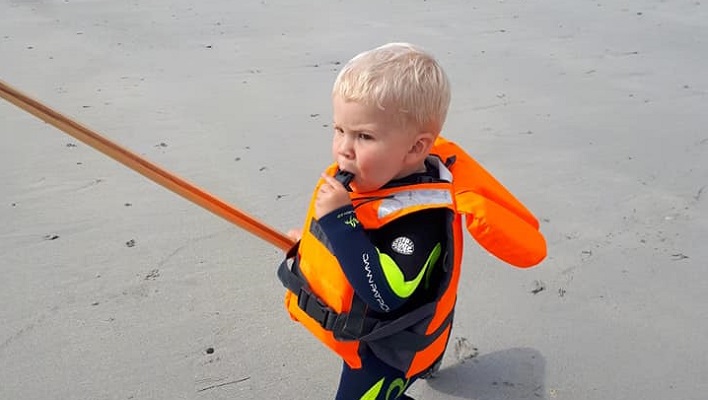 4. Take a paddle for yourself and a paddle for your child. If your children are like mine they will want to take your paddle from you…any resistance will result in the normal "scene". I have also order kids size surfski paddles, this helps the oldest to be involved especially in the K2 surfski. For the SUP I take just the paddle face with me, from a 3 part travel paddle.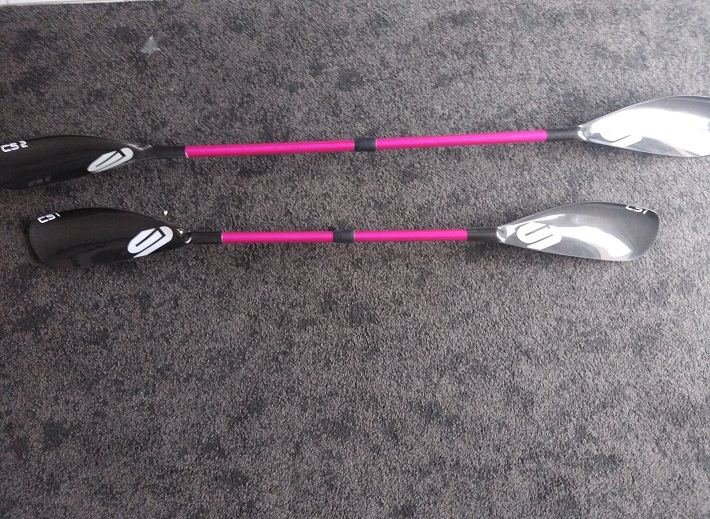 5. Don't punch about your weight. If you aren't happy or comfortable, don't go.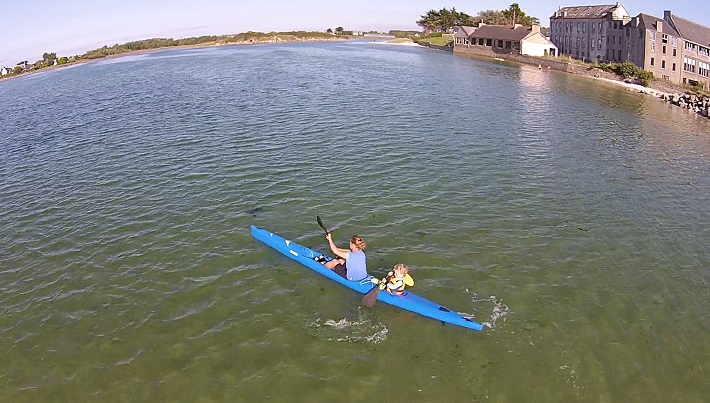 6. Make it fun. Play pirates, or mermaids. You have to really get into role play. Sometimes you just need to paddle very fast. They like speed for some reason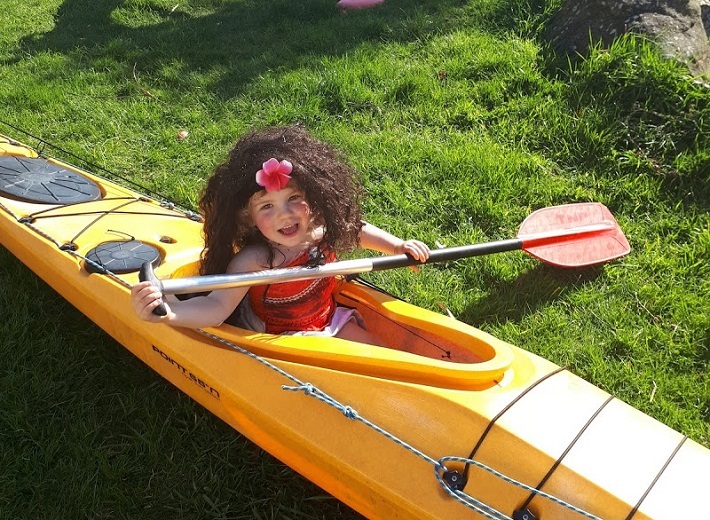 7.If they fall in, grab them, and put them back on the board or surfksi or canoe. Don't make a fuss. Laugh it off. They feed off of your nerves!
8. Allow the children to be involved in the paddle. Asking a 3 year old to fetch something for the session will make them feel involved. My kids carry the paddles, that is the deal, and now I ask the oldest to help me carry an end of the SUP or surfski. (Clearly this doesn't work for a 2 year old!).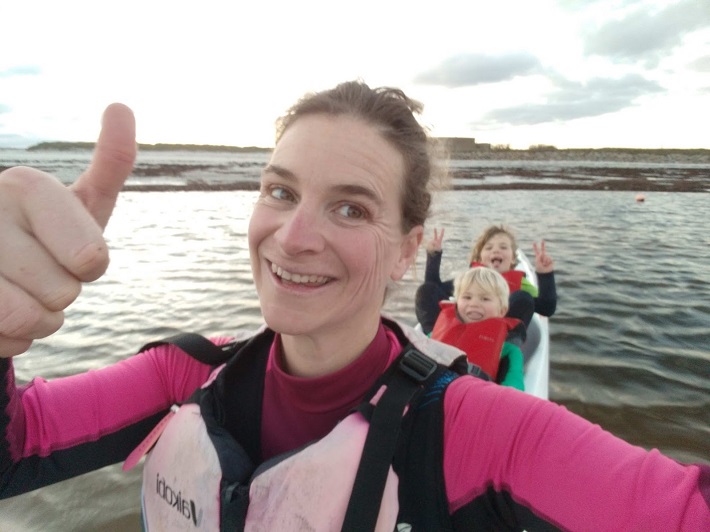 !
9. Dress appropriately. You need to wear clothes that will allow you to jump into the water if it goes a bit a wry. I wear a wetsuit in the winter even if its calm, and in the summer what temperatures are 18 degrees, so it a long john will work.
For the kids they have their own wetsuits. This definitely helps when they fall in.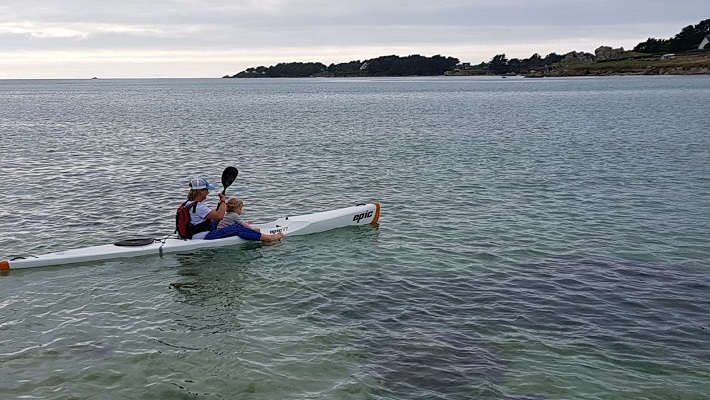 10.  Don't give up, if the 1st time is traumatic, have another go. Keep on going, and going. It'll get easier! The children will moan, they will say they prefer to be on the sofa and watching tv. But keep on going!
Interested in paddling with other women or mums? Come along to the Wild Women SUP Symposium in September!