Finistere Paddlebord Holidays
Are you a SUP addict? Are you ready to explore the outdoors? Are you new to paddle boarding and open to all the possibilities of getting outside and paddling. Here is the guide to an awe-inspiring paddleboard holiday in France.
This is an holiday that will blow your mind. Packed full of breathtaking white sand beaches, and spectacularly translucent Sea. What is more this is a destination that is surpisingly only 30 Minutes from the UK (OK plus the ferry!). Read more about your perfect Paddleboard Holiday in France.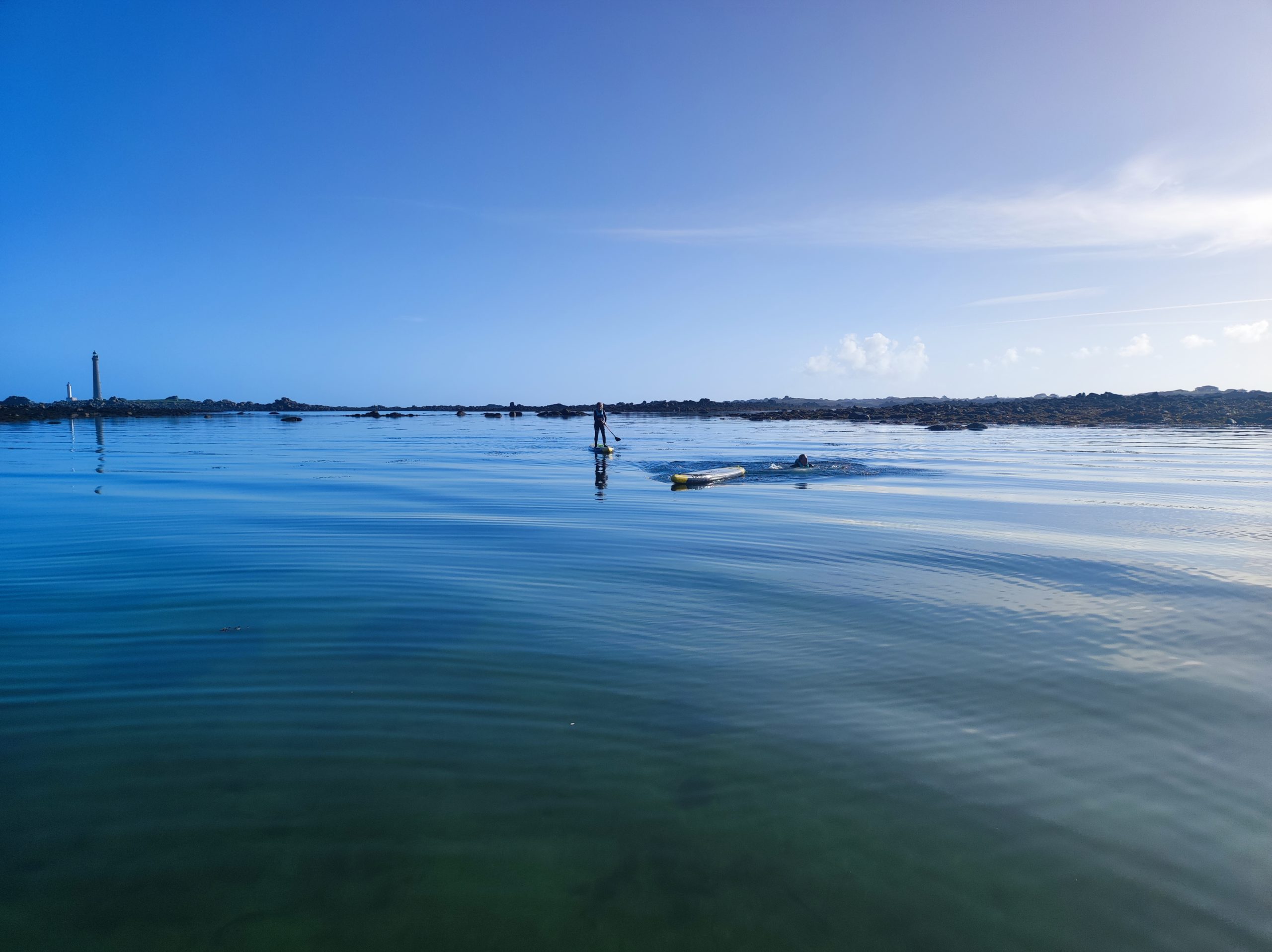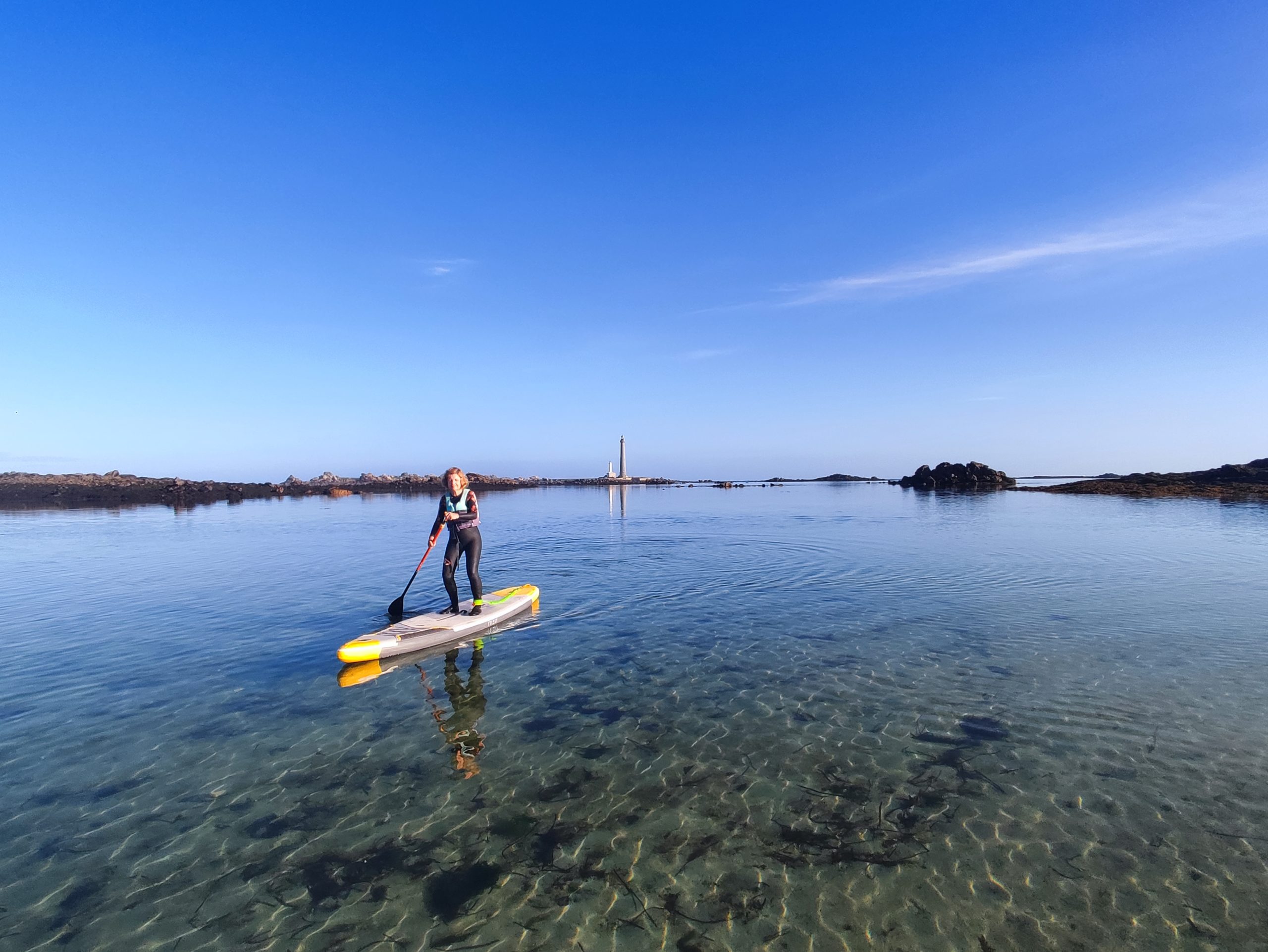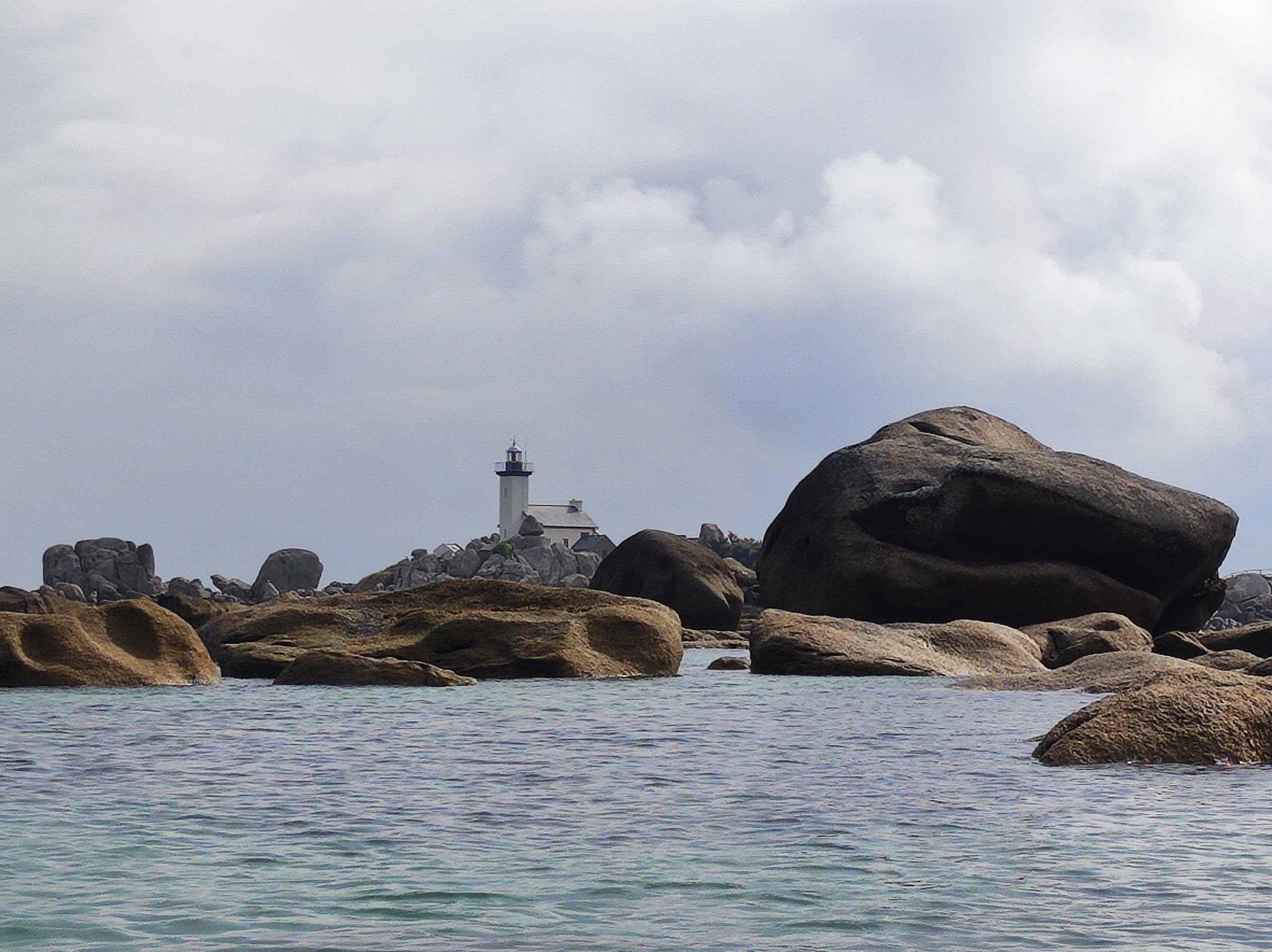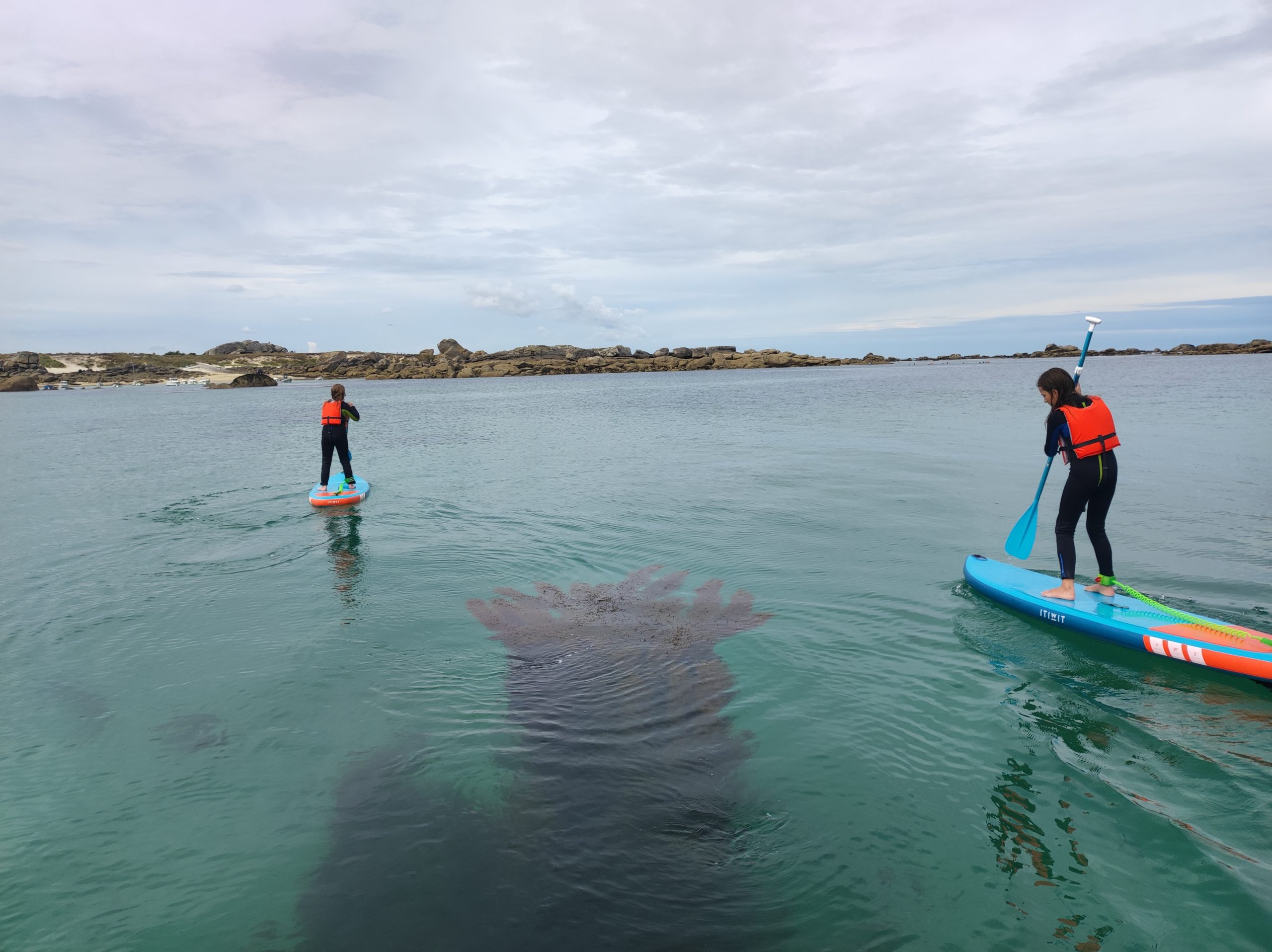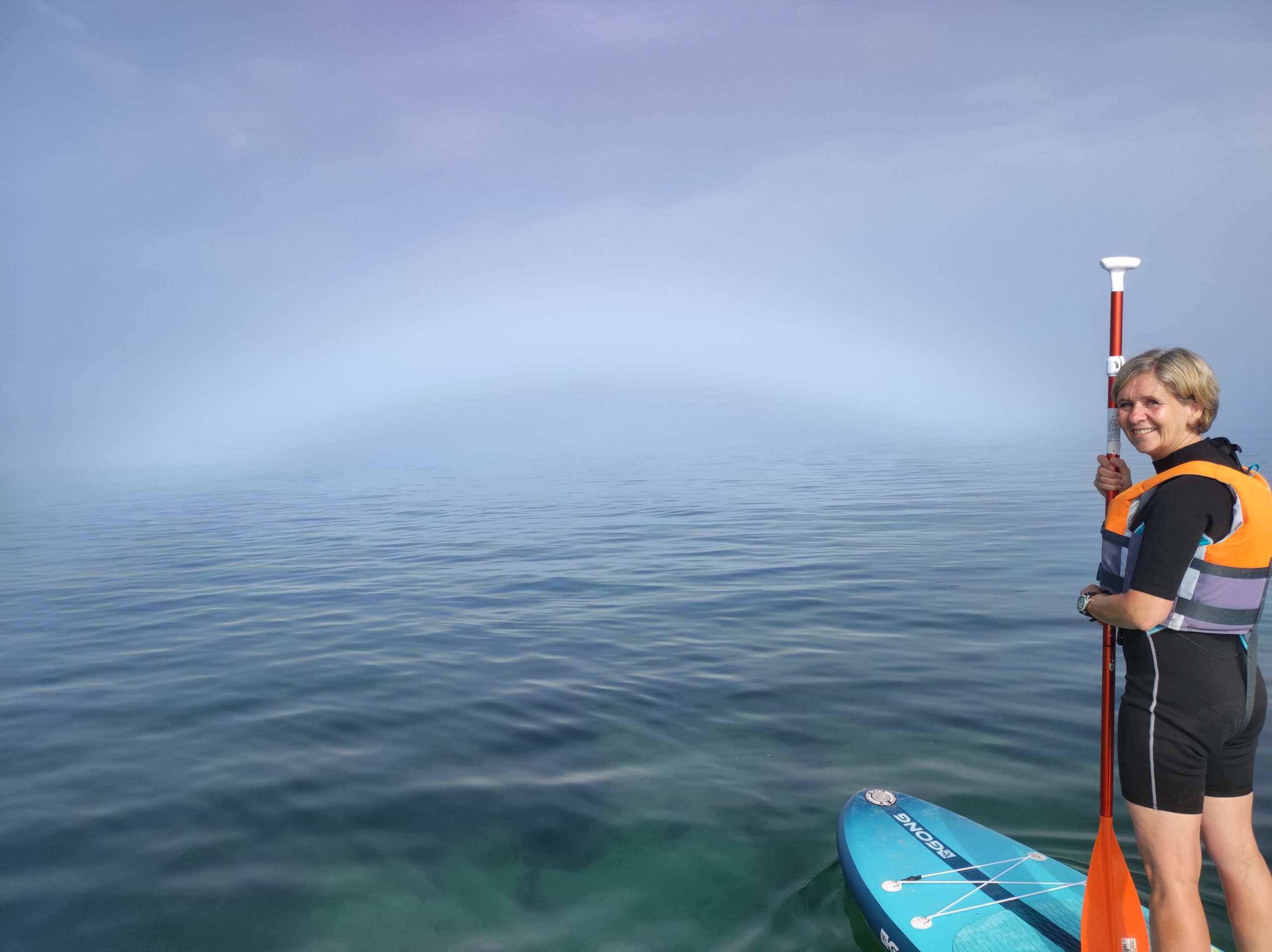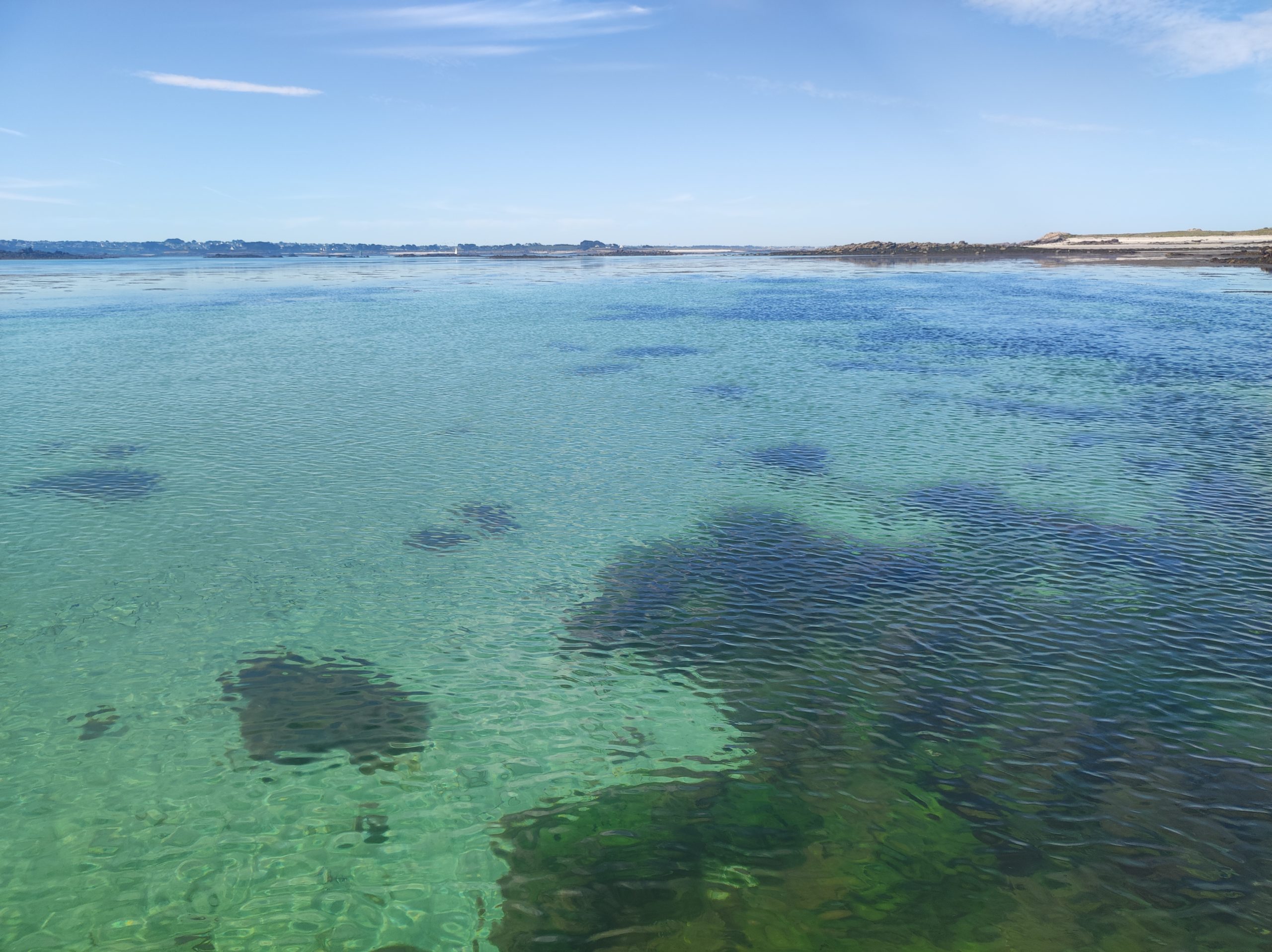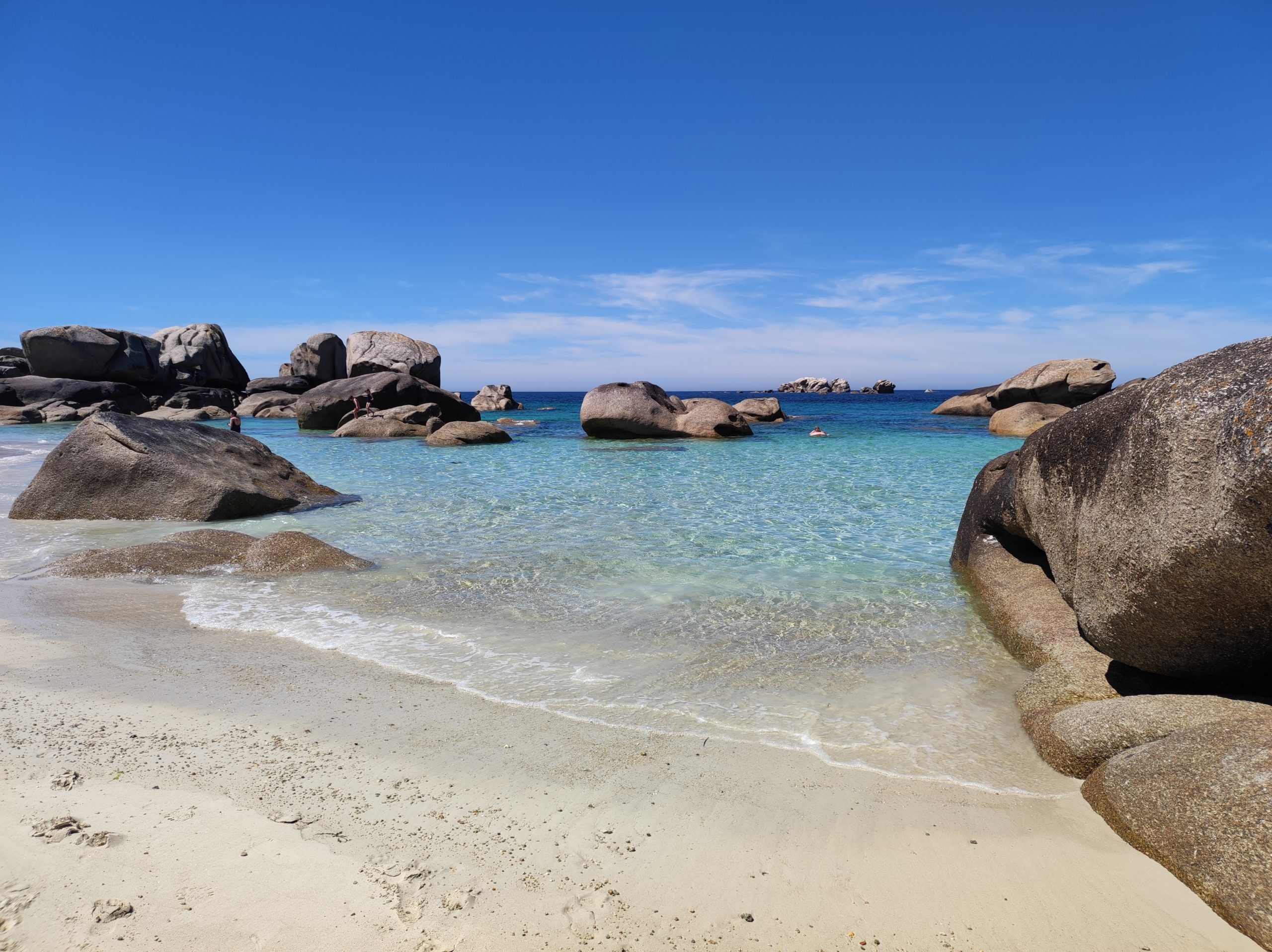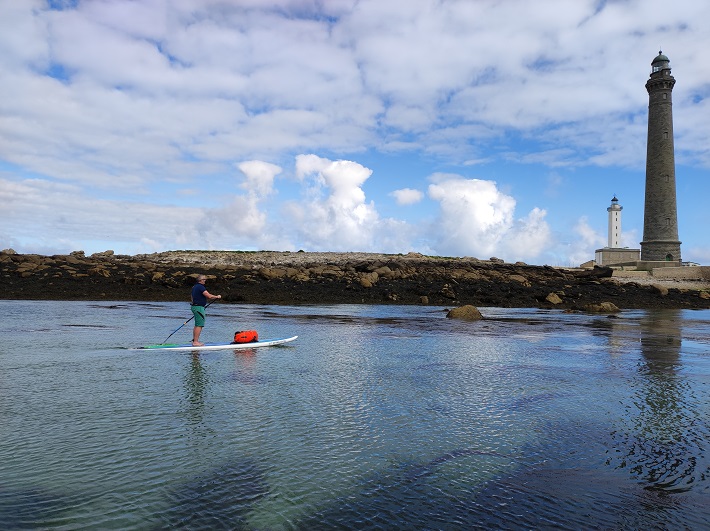 Arrival at 4pm at the Nodeven Holiday Village. This village is on Guisseny beach, which will give you direct access for individual paddle sessions! That evening we will share an evening bbq on site and some drinks before settling down for the night!
Never heard of the Cote des Legendes? Well this is most likely, as the Cote des Legendes is a far off the beaten track for most visitors. After breakfast you will be picked up and taken to some of most perfect beaches in France. White sandy beaches nestled between rocks, this is defintely an explorers place to paddle! After a picnic we will do a 2nd paddle of the day, or if you want we can do some snorkelling! Locations could include Pontsuval, Meneham or Ruduloc!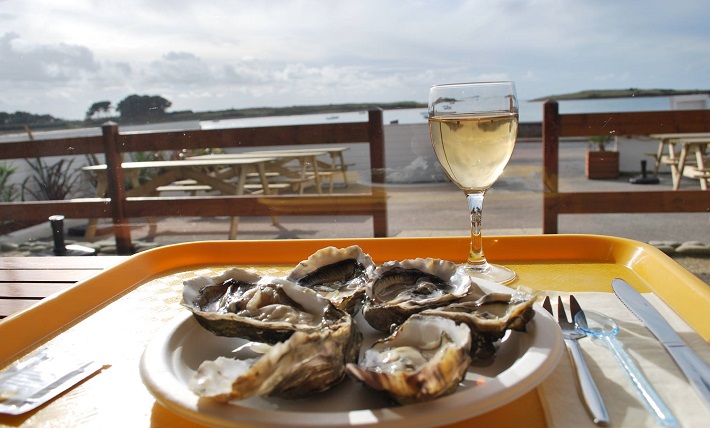 Day 3: Ile Vierge Lighthouse | Plouguerneau
Ile Vierge is found 500 m from Plouguerneau, Pays des Abers. Ile de Vierge is the island that is home to the Ile Vierge lighthouse the tallest stone lighthouse in Europe, it stands at 33 metres high. Ile Vierge is nestled amongst a small archipelago, which is semi exposed at low tide. Our paddle trip starts at at Lilia, Plouguerneau. The small port town is lined with Fish restaurants and bars. Perfect for the post or pre session lunch, with the Oyster bar Le Gris or the Restaurant Castel A'ch being the top choices!
The paddle begins in the port after lunch, we will navigate past the local fishing boats docked in the small port, you will instantly seduced by serenity of the bay. The paddle route will take you over sea grass gardens, flowing sea weed, and of course the friendly basking seal!
The old lighthouse keepers house has been tastefully converted into a guest house to accommodate up to 9 guests. A climb to the stop of gite is a must! where you will experience the full panoramic view, and perfect at sunset with our SUP holiday Paddle and Stay package!
After experiencing the atmospheric Ile Vierge the journey continues to Stagadon. An offshore island found in the middle of the bay. A tidal lagoon which opens up at mid to low tide exposing water so translucent you would you think you were in the Caribbean.
Stagadon is owned by a charity, and there is a rustic hostel on the island that allows to fully embrace the Robinson Crusoe life! This island is only accessible by water, meaning that once the day trippers have left you have this island to yourself! We will spend the night in this hostel, it is rugid, but after a bbq, we can watch the sun set on the island!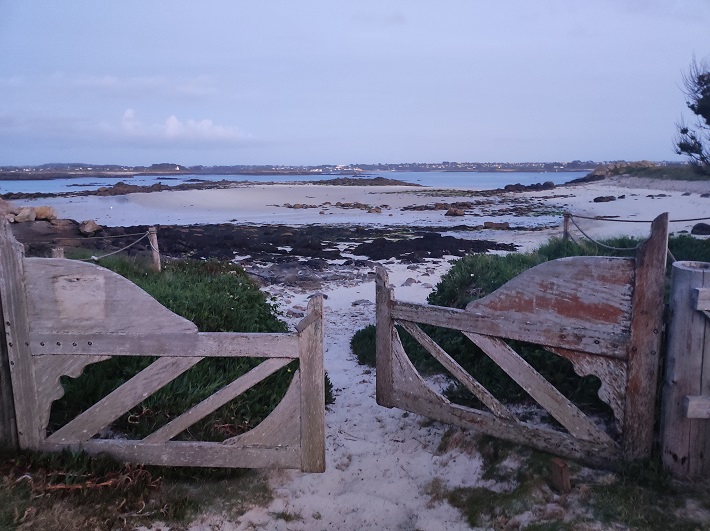 Day 4: Stagadon and Free afternoon
After waking up and enjoying breafast we will paddle back to Plouguerneau and head back to the village. You will be free to explore the surrounding area by yourself, eith by foot, or a bike (bike hire is available in the guisseny).
The afternoon you will be free to explore the surrounding area by yourself, eith by foot, or a bike (bike hire is available in the guisseny). You can also try wingfoiling for extra cost, or go back snorkellin (extra)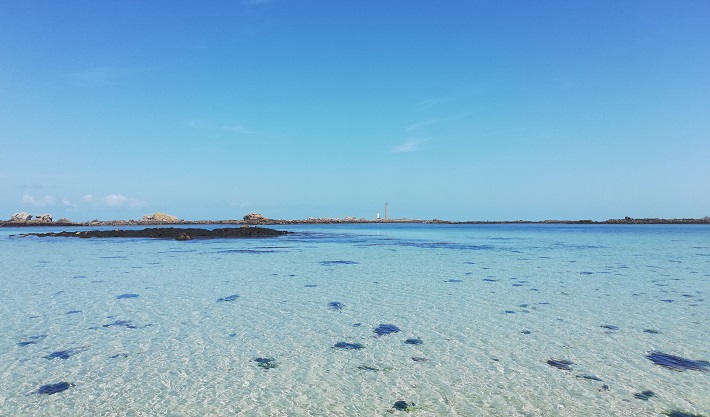 After a breakfast of French pasteries and bread you will be picked up at 9.30 am to explore the area, we will either go to Pays des Abers or Cote des Légendes. We will have a pic nic lunch before heading back for the last evening meal (at a restaurant) together!
Day 6: Last Paddle and Check out!
This day is the check out at 10am. We can arrange a last paddle at the plage des Amiets, one of the jewells in the crown for the area! This is a beach found on the way back to the ferry port (Roscoff)
Can you imagine your SUP holiday here? Well this is the time to get involved. Immerse yourself in the real France, and book a trip to North Finistere withus for prices starting at 650 euros per person for shared acommadation!
The Holiday village is based on sharing, with 1 double room and a 4 singles. Each bungalow will house 4 people.
Each bungalow comes with a kitchen, to prepare your evening meal and for your breakfast! The resort has an amazing pool and jacuzzi and is only 100 metres from the beach!
Ferry: Barrachou Paddle centre is in Guisseny. 30 minutes west of Roscoff. The ferry port that service Plymouth.
Head over to Brittany Ferries for their full schedule!
Remember its Plymouth, not Portsmouth!
Airport: Barrachou Paddle Centre is 20 minutes north of Brest Airport.
We can do pick up at ferry port for foor passengers!
Interested in coming to Finistere, you will not regret it!
If you are interested you will need to make a payment of 50 percent to secure your booking, then full amount is then payable 3 months before!
If you have any questions contact me at barrachousup@gmail.com
Personal Paddle Equipment

Personal and Travel Insurance