We are in the throngs of winter here in the Northern Hemisphere and it is the time to turn to the clothing that keeps you warm, and safe.
So what to wear when SUP paddling in winter to keep you nice and toasty, so that you can focus on enjoying your session? I will take you through my winter paddling clothes, and what suits me in my paddle sessions here in North Finistere, France!
The Best SUP Trousers
I will start on the bottom half, what trousers to wear whilst SUP paddling? I wear Vaikobi V Cold Flex Paddle trousers, originally designed for the surfski world they are a perfect cross over training torusers for SUP paddling.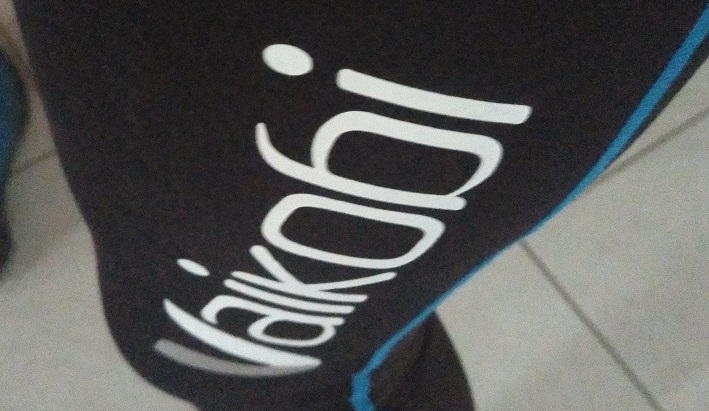 The material is super soft, stretchy and extremely comfortable. The Vaikobi V Cold Flex Paddle tousers are made from a material that feels like fleece, but at the same time feels like lycra. Technically speaking the material is made from a hybrid of super stretch, perforated neoprene and hydro fleece fabric. The fleece feel is actually a plush inner fleece lining designed to maintain my body temperature at the an optimum level to ensure peak performance, without over heating.  Something that I would need to work on!
Underlayer
I wear a thermal layer from decathlon on my top half, this is a specific paddling top, with a neoprene and mix cotton fabric. It keeps me insulated in the winter, and I can use it in the summer to protect myself from the sun. It is part of my summer SUP paddling clothes.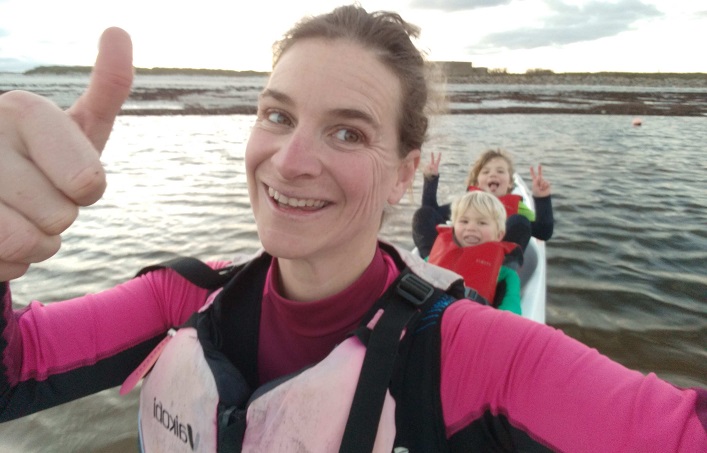 Top Layer
When its raining or there is a cold wind I opt for the Palm Vantage Cag. This is a lightweight shell layer that protects me from cold winds and horizontal weather. It is breathable and has a storm hood, that I can tighten to protect head from a rain shower, or horizontal rain.  Its not designed to be totally immersed in water like a semi dry top, rather it is designed to be lighweight and make life a little easier whilst paddling!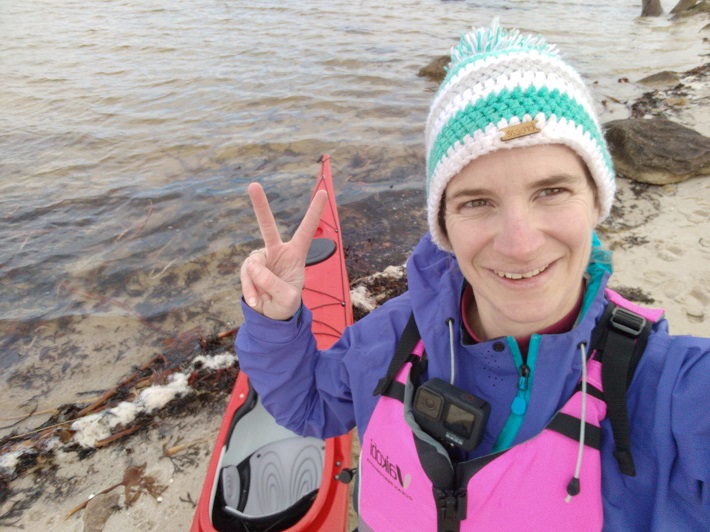 Headwear
The all important headwear. In the winter I favour my Breeze SUP wear Beany. It is made of wool and keeps my head nice and toasty. But I only bring out the beany when the weather is cold but not wet. For wet weather I always take a baseball cap, this means the rain drips away from eyes, I have been paddling in hailstorms and wearing a cap is definitely effective!
Footwear
During winter I always wear my 5mm Ripcurl booties. I don't wear split toes, because I feel the open toes are alot easier to put on.
Alternatives
If it is really baltic and I am paddling in Scotland I have a drysuit, this is not necesscary in France. But it definitely keeps me warm and toasty. The coast of dry suits is quite prohibitive, and I wouldn't recommend the investment unless you live in the Baltic regions!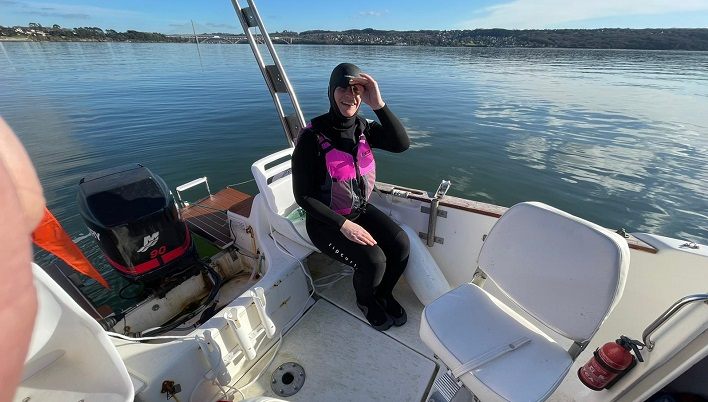 I have a SUP skin, that is a semi dry, but I find this a little too cool in winter, Especially if I may fall in the water! If I feel I will be in the water alot in the session then I will use my Ripcurl Flashbomb, and a hood. I wore this combo recently when foiling in my local area, the water temperature was 8 degrees and I was extremely  toasty!
What ever you chose to wear when paddling you have to consider the paddling environment, and the type of paddling that you will be doing. Sprint SUP sessions will require you to wear something breathable and loose. Foiling will require something that will keep you warm. Keep an eye out on clothing from other paddle sports, they will be effective in SUP paddling, and well tested. What every you chose, have fun and see you on the water soon!