Christmas is approaching, and its the time when we all start thinking about present buying, what can we buy our loved ones for christmas? Especially if they are obesssed with paddling? What do we buy those who have everything paddle related?  Well Barrachou Paddle can help you with your SUP christmas shopping! Here our suggestion for the top 5 products for the SUP obsessed person!
1. New SUP Specific PFD
Baltic lifejackets have launched a new range of SUP specific pfds.  There are two in the range that are look interesting for paddlers, whether surfski, SUP or foil paddling.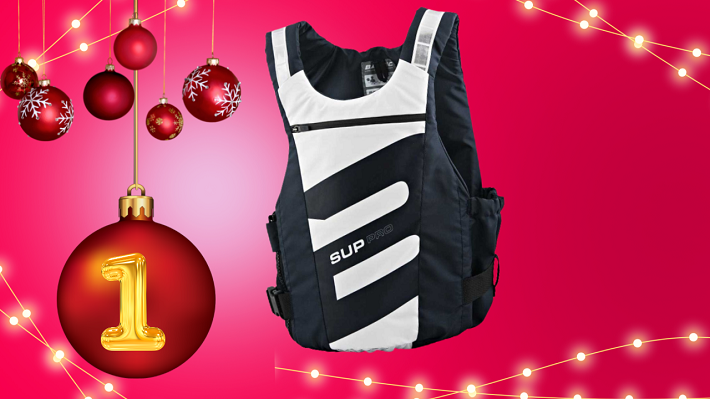 In there range are the SUP Pro and the SUP elite. This range of PFDs is a real contender for the market, it has been carefully thought out for SUP, OC and surfski paddlers. So what makes this jacket so much better than the others?
TBoth PFDs are lightweight, they both feel like it is part of your body, leaving you to concentrate on your paddling.
The SUP Pro is the less expensive version and is aimed at the intermediate paddler. It has an integrated pocket at the front to stash your snacks, maps. the PFD is closed shut by adjustable zips at the side, followed by two straps, giving a comfortable and ergonomic fit.  Whats more the Baltic SUP PRO PFD is a perfect fit for female paddlers, giving less bulk on the front of the body, something that can be a hindrance in SUP paddling. The Baltci SUP PRO has a bouyancy guidance of 50N, and comes in 3 sizes, Small, Medium and Large, and is available in 3 colours, yellow, white and pink.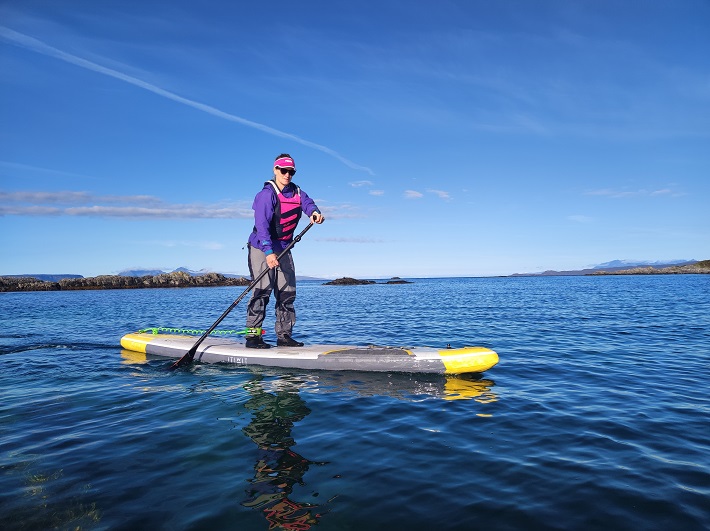 The next mode is the SUP Elite this is extremely lightweight and aimed at the competitive paddler. There are front and back pockets to allow for snacks in the front and a rehydration pocket in the back, as well as draw string pocket. The material is extremey subtle and soft, with a mesh side. The Baltic SUP elite PFD is closed by a zipper that gives the PFD a snug fit. The inside of the PFD also has a mess pocket to stash maps or any other essential equipment.
How do you buy your Baltic SUP PFD? go to our Shop page and click away! This is one present that will make your SUP addict friend/wife/husband/partner happy!
2. Gift Certificate
Give your friends or family the perfect day out with a Barrachou Paddle Gift Card, worth 50 euros, it includes the paddle, SUP, gilet, and expert knowledge of when to paddle. So how do you buy this? Head over to our shop  , just click and then we will post your certificate to straight to your house!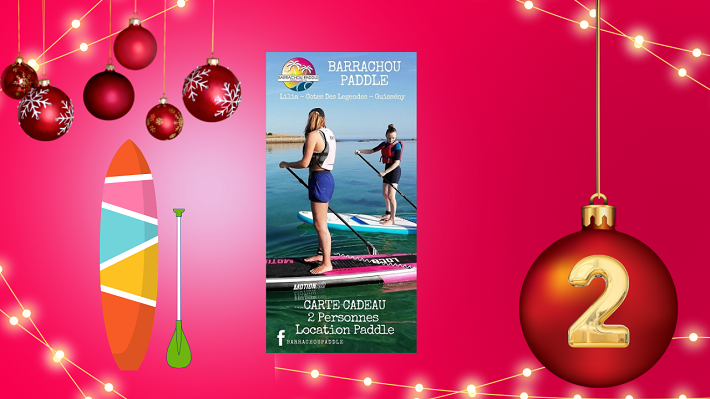 If you are looking to getting something a little bit more for your partner, then why don't you think about a perfect SUP trip to Finistere! Youhave probably never heard of North Finistere, but there is a reason, its off the beaten track! You will have the opportunity to paddle in some of the best conditions and places in Finsitere, from deserted white beaches, and islands, to seal spotted in the offshore islands in Lilia. Trip packages are for 5 days and are based around Plouguerneau, Cote des Legendes, and Guisseny. Prices start from 600 euros per person.  For more information contact us at Barrachousup@gmail.com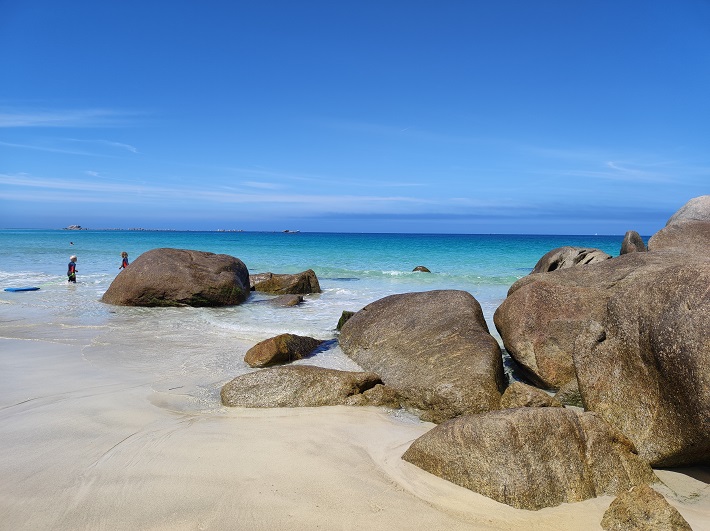 3. Finistere Surfski Festival
Finistere has some of the worlds best surfski conditions. Found on a pennisula Finistere is orientated to catch the wind and swell from all directions, there is always wind to be found in Finistere. Spanish coach Nacho  Soler Fabre will be on hand to give technical and practical coaching on the ocean and in our state-of-the-art classroom.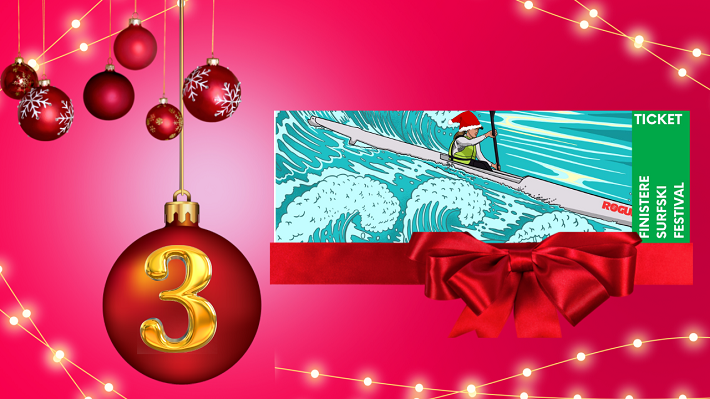 Based over 4 days this will be the time to get in your pre season surfski training started.  Including in the price is analysis, BBQ, and a race! The weekend is held on the 14th – 17th April. This will be the perfect Easter weekend! Unsure about Finistere? Then check out our video if this won't persuade you then what will?
So why don't you buy your partner, or wife, or friend a ticket to come and train in the worlds best conditions. Get your ticket now at Finistere Surfski Festival
4. Wild Women SUP Symposium 2023
The 1st ever Wild Womens SUP Symposium was held in 2022, and what a success it was! Over 2 days 30 women gathered to progess their paddle skills, and the event was finished off with a SUP expedition into the wilds! And the same will be done in 2023! Read all about the 2022 event in SUP the Magazine!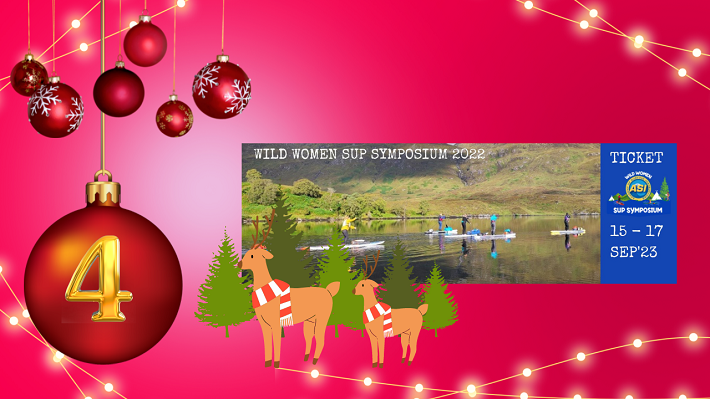 Over 3 days  the Wild Women SUP Symposium will once again in Cannich, Scotland. 5 Female SUP instructors will be on hand to deliver high quality coaching, themes included expedition planning, SUP Skills, and River SUP skills.  Get in early to book your place or give your partner / daughter / wife / mum the gift of ther life! How do you book? Click here for the Early Bird Ticket! Prices will increase after Janaury!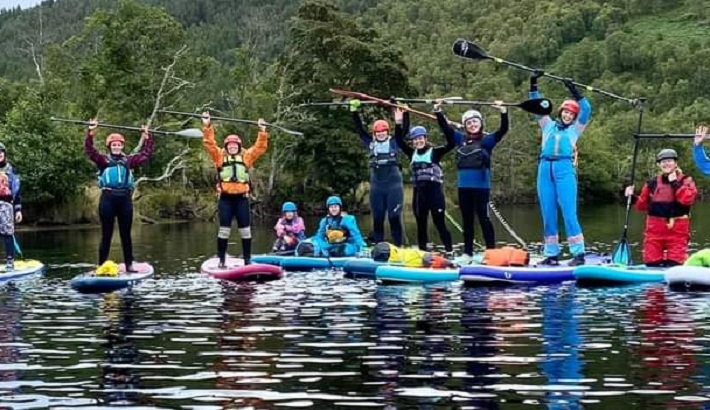 5.  Cote des Legendes Posters
Remember your trip to North Finistere with these awesome posters! Three locations are available, Ile Vierge, Plouguerneau, Kerlouan and Guisseny. These are our 3 favourite paddle locations! And available here!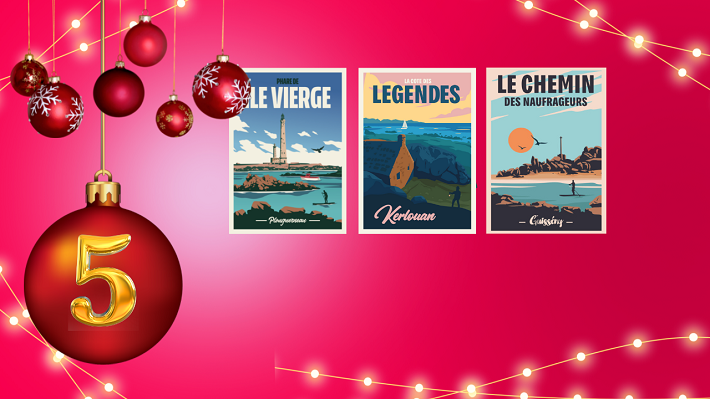 If you haven't yet been to our location then these posters are the start of your adventure!  We offer day trips and SUP holidays to Plouguerneau, and the lighthouse found on the Ile Vierge is one of our favourite SUP locations, nestled amongst the rocks and sea grass fields, whats more we offer a trip that includes an over night stay in Stagadon. A true Robinson Cruiseo experience!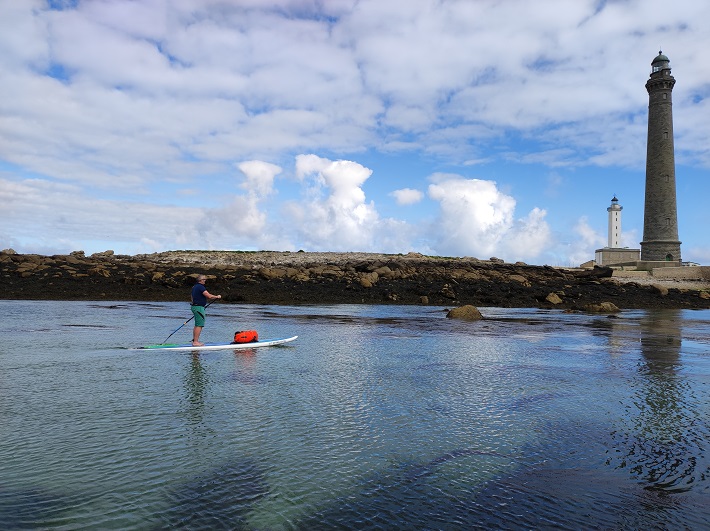 So that is our Top 5 presents! So you are ready to get the best present ever!  If you need any more information get in touch!