Wild Women SUP Symposium 2022
The wild women SUP symposium has been organised to gather together women who want to learn and progress their paddle skills, especially in wild environment.This is the first of its type, thanks to the growing popularity of the sport this is the time to learn, this is the time to celebrate our sport. It is  weekend designed for women paddlers to get together, improve their skills and have fun!
We talk about why you should put this event in your diary! and come share the stoke of paddling in the wild!
Why come to the Wild Women SUP symposium?
I (Helen Trehoret) have been paddling SUP for over 10 years. About 7 years ago I started traveling to Scotland to SUP paddle.  I paddle routes that were used by Canoe and kayak paddlers, and adapted them to suit SUP paddling. Sometimes routes can be a more tricky for those on SUP boards than on kayak boards,  due to either the water depth  (we have fins on the SUPs) or the wind direction. Unlike sit down paddling SUP paddling can be a bit more trickier when faced with wind. Unless you nail your technique.
I am really passionate about SUP expeditions, the SUP expedition market is growing especially with women only trips. However, with most women only expeditions the leaders are often men. My vision is to bring women together for them to develop their paddle techniques, for them to learn about expedition paddling so that at the end of the weekend the women can find the confidence to plan, and carry out a SUP expedition or adventure.   This is why we have incorporated workshops such as expedition planning, navigation and of course technique. This is why we have a group of great women coaches!
We have Samantha Rutt on board, top UK paddler, who is reknown for her great technique coaching! As well as her paddle achievements, including some great distance paddling. As well as two local paddlers Emy McCleod and Jess Philips  who are at home in the Lochs and rivers in Scotland!
Another reason I organised this event is to give an opportunity for women, to get together to develop friendships, and  to develop connections that hopefully will end with expedition paddling!  It would be amazing if on the back of this weekend we could create friendships that went on to do SUP expeditions!
Why Scotland?
Scotland is an amazing place to paddle! One thing it has is water and lots of it! The lochs are orientated in such a way that no matter what the prevailing wind  direction you will always find a loch that offers either shelter from the wind or the ultimate downwind. It is this coupled with the fact that in Scotland you have the right to roam, means that you can still explore the wilds and pitch a tent, without negotiating the wrath of angry land owners.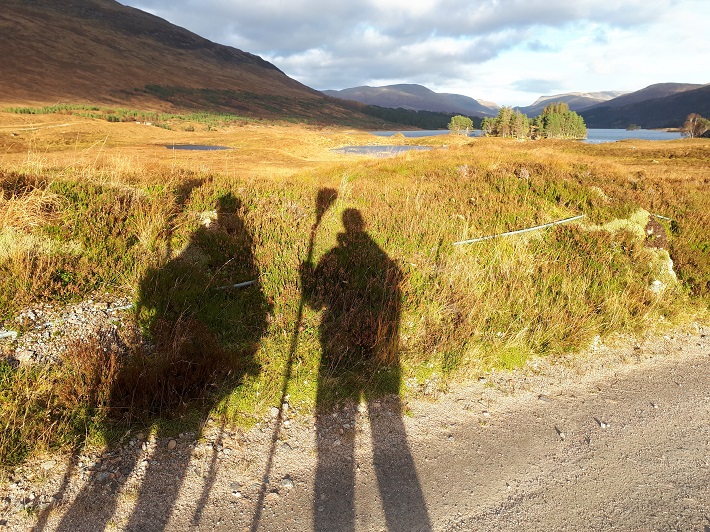 An additional fact is that in Scotland you can go wild quite quickly. A drive down a glen and you are all of a sudden alone, more often and not you are next to a Loch. This is why SUP paddling is amazing, you can stop the car, inflate your SUP and paddle across the Loch, either to set up camp or stay in a bothy.  SUP expeditions don't have to be 1000 KM paddle down the Yukon, it can just be a quick, short paddle over the Loch.
Why women only?
After 15 years paddling professionally and for leisure it is plain to see that at times paddling with (some) men is just difficult. I am an accomplished paddler and at times I feel that I am mansplained. Although I have the confidence to laugh it off, or to control the direction of the conversation I admit that to some women this can have a negative effect. This weekend is  just to share the stoke of wild paddling and encourage as many women to get on the board and paddle, without having to be aware of any dynamics that may put some women off!  However, if you are coming to the event with your male partner, they are very much welcome to the evening social and bbq! This is not a problem!
Favourite memories?
I have had some great paddle expeditions in Scotland.   One of my favorite trips was a downwind on Loch Trieg. The wind was exactly on point and we downwinded all the way to the bottom of the Loch.  From there we stashed our SUP boards and then walked to the Youth Hostel at Loch Ossian, to stay the night. The next day we walked back and the wind turn 180 degrees and we were blown straight back up the Loch!  It was a truly magical 2 days.
I have also planned a SUP expedition and arrived at the Loch to find it completely frozen over!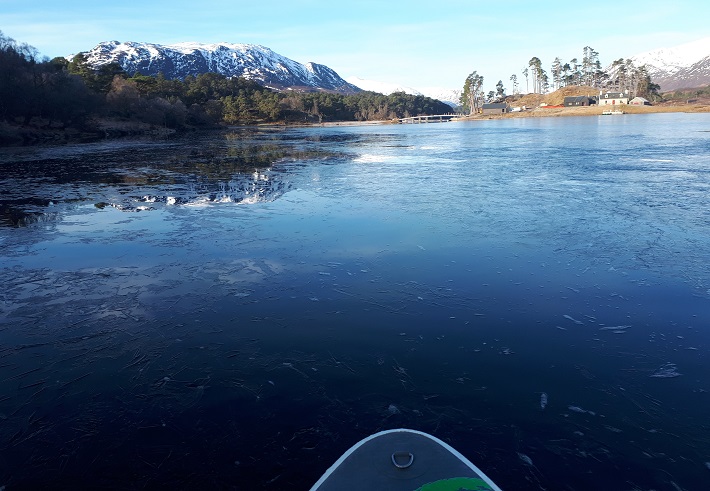 Interested?
Are you tempted to come along? This is going to be a great weekend! BBQ, Film and loads of workshops.
Head over to our Page for more information on the weekend! 
or if you are locked in then Book now using this link!